100 Thieves Ventures Into Game Development With Fortnite's 'Bank Heist' Mode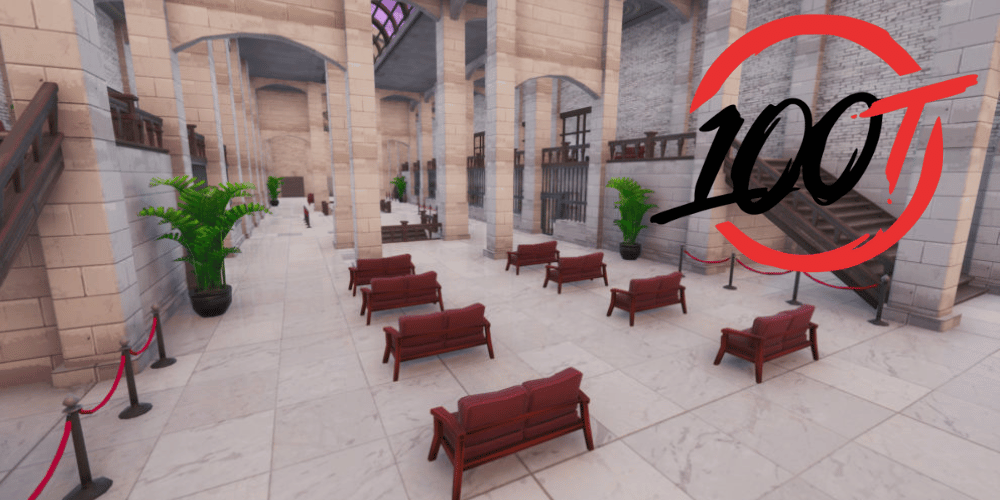 Esports powerhouse 100 Thieves, best known for their competitive esports teams, is now exploring new horizons. The organization is taking a significant leap into the realm of game development, debuting its first title 'Bank Heist' inside Fortnite Creative 2.0. Further expanding its reach as a lifestyle brand, 100 Thieves is utilizing the Unreal Engine Fortnite (UEFN) tools to bring this engaging game mode to Fortnite players worldwide.
The 'Bank Heist' game mode, due to be released tomorrow at 11 a.m. PT, promises to deliver an enthralling gaming experience. According to a press release by 100 Thieves, the new gaming mode will be a strategic two-team match. Each team, consisting of three players, will either play the role of defenders or attackers of a bank. If this concept reminds you of Overwatch's Escort game mode, you're not alone—the parallels are quite noticeable.
The innovation doesn't stop at the game concept, though. The 'Bank Heist' game mode was developed by 100 Thieves' in-house team, comprising both seasoned developers and content creators. These creators, including the renowned Valkyrae and Courage, have worked together to design an engaging experience that invites strategic gameplay while facilitating adrenaline-pumping close-quarters firefights.
And 'Bank Heist' is just the beginning. The press release mentions 100 Thieves' intent to release updates for 'Bank Heist,' along with additional islands, in the near future. Furthermore, the organization is looking to apply the knowledge and expertise they've gained from creating 'Bank Heist' to an upcoming project, the 'heavily-anticipated' Project X.
In conclusion, 100 Thieves' foray into game development marks an exciting chapter for the organization and its fans. With 'Bank Heist' set to launch tomorrow, fans have less than a day to team up and prepare for this exciting new game mode. Whether you're a fan of 100 Thieves or Fortnite or just love a good gaming challenge, 'Bank Heist' promises to deliver an experience worth trying.