ChatGPT Enterprise: A New Chapter in Artificial Intelligence-Driven Business Communications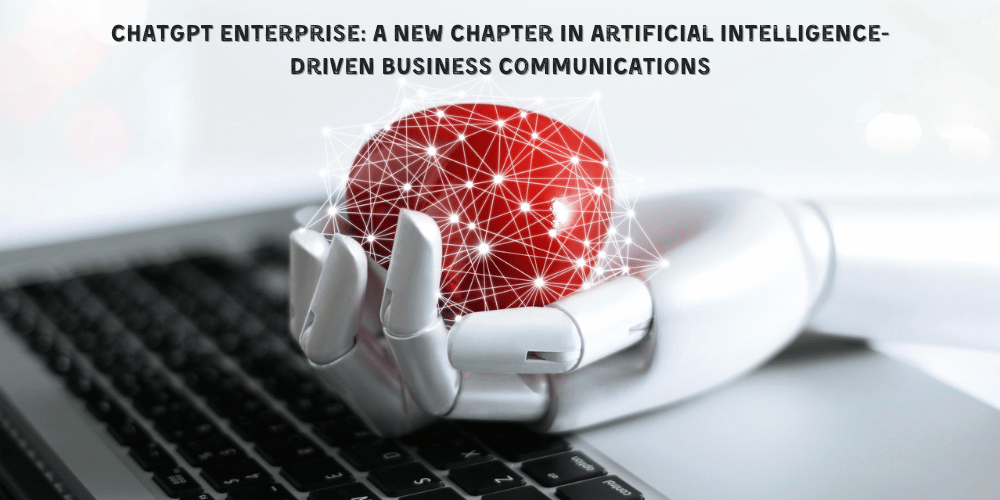 An exciting development has been announced by OpenAI, the mastermind behind the cutting-edge AI model ChatGPT. The company is rolling out a business-focused version of its popular AI chatbot service, aptly named ChatGPT Enterprise. Expectations are high for a curated version of this machine learning-based chatbot system that tailors its responses for use by businesses.
ChatGPT Enterprise mirrors the capabilities of its consumer counterpart, handling tasks such as email drafting, essay creation, and computer code debugging. But its true value shines in the new additions: features specifically designed for business operation. This includes enhanced privacy protocols, sophisticated data analysis, and increased performance and customization possibilities. It's a step-up that brings it in line with other enterprise chatbot services like Microsoft's Bing Chat Enterprise.
A dashboard boasting elaborate usage statistics and tools that manage the in-house utilization of ChatGPT, domain verification, and single sign-on integrations are just some of the highlights of this new release. Meanwhile, the capability for employees to set up and orchestrate internal workflows through ChatGPT, as well as credits that give businesses the opportunity to design their own custom solutions on the OpenAI API platform, maximizes versatility.
This business solution comes with unrestricted access to advanced data analysis. Here, ChatGPT can unravel data information, construct diagrams, and decipher complicated math problems, to mention a few. As impressive, the context window has been expanded. Now, ChatGPT Enterprise is less likely to lose grasp of recent conversations, augmenting its productivity-assisting capabilities. Furthermore, OpenAI ensures that all interactions are encrypted, providing a reliable security framework.
ChatGPT Enterprise is an exciting development for businesses looking for advanced AI solutions. OpenAI envisioned an AI assistant that not only helps with tasks but also preserves company data and is custom-fit for businesses. It's clear that they're on the path to fulfilling this vision. OpenAI is optimistic about the future of ChatGPT Enterprise and looks forward to seeing businesses leverage its power and capabilities.