EA Fixes Sims 4 Bug That Caused Players' Sims to Act Erratically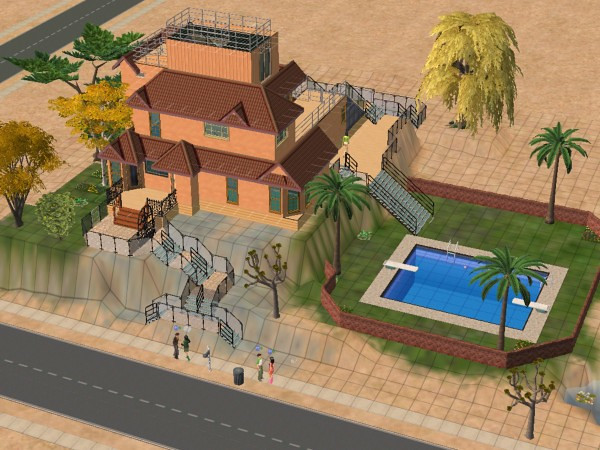 It's been months since Sims 4 players have been dealing with a game-disrupting bug. Luckily, The Sims 4 has released a new update, which includes a fix for the bug that caused Sims to act erratically at random times. The changes were introduced using the SDX package by the developers at Electronic Arts.
The bug caused Sims to randomly break off conversations with other Sims, delete objects, and in some cases jump off a ledge or pool. This annoyed players when in the middle of their game, making it difficult to finish. However, with the new update, the bug has been fixed and players will no longer have to worry about it disrupting their game.
In addition to fixing the bug, the new update has also added some new finery to the game. Players will now be able to get new clothes modeled after the Dragon Age series, giving their Sims a fresh style.
Though many were happy with the update, some fans were displeased as it took the developers so long to fix the game-disrupting bug. EA has apologized for the delay, citing "unforeseen circumstances" as the reason for the delayed fix.
The developers of The Sims 4 have been working hard to ensure their fans get the best experience possible, and with this new update, it looks like they're on the right track. Sims 4 players can now rest easy knowing that their gaming experience will no longer be interrupted by a random bug.
The Sims 4 receiving a new patch to fix the erratic behavior of Sims is a welcome development for long-term players of the series and all new players alike. With the update, the game can finally be enjoyed the way it was meant to be. Players of The Sims 4 now have a better playing experience with a smoother running game and more realistic character behaviors, making their gaming experience even more enjoyable and immersive. All in all, this new patch was certainly a much-needed breath of fresh air for The Sims 4.
Were you affected by the bug that changed the behavior of Sims? Do you like the new Dragon Age clothes that were made available in the latest patch? Tell us your thoughts in the comments below.