Monster Hunter Rise: Sunbreak Title Update 5 Arrives This Week, Bonus Update Coming in June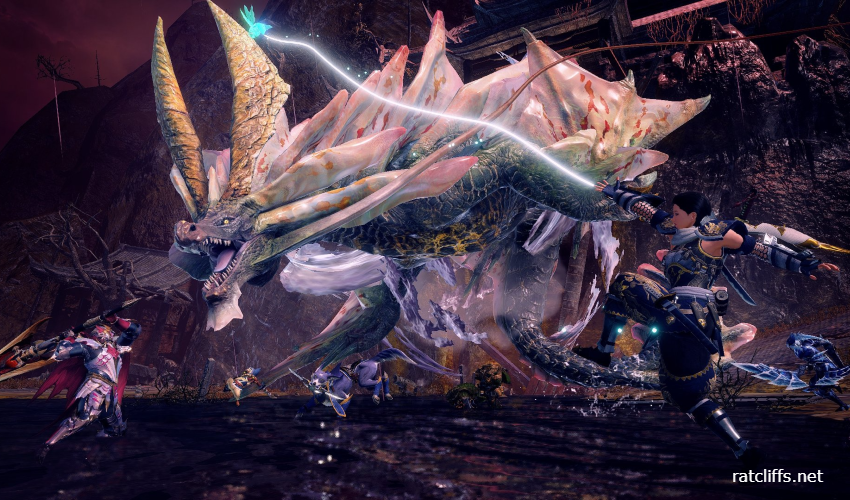 Capcom recently held a digital event to share updates on Monster Hunter Rise: Sunbreak's development roadmap. Fans were excited to learn that Title Update 5 will be released this week, introducing new monsters to the game. However, the most surprising announcement was that this update wouldn't be the last, as a bonus update is scheduled for June.
The digital event featured a three-minute trailer providing a glimpse of the new monsters arriving in Title Update 5. The trailer, which runs for three minutes, is divided into two main parts, each highlighting different aspects of the upcoming update.
The first part of the trailer is dedicated to introducing the new dragon-like monsters, Amatsu and Risen Shagaru Magala. These majestic and fearsome beasts are showcased in stunning visual detail, with dynamic camera angles and atmospheric lighting that emphasize their imposing presence. As the trailer progresses, viewers are treated to clips of these new monsters engaging in combat, showcasing their unique abilities and attack patterns. Players can expect intense battles as they face these formidable foes in the game.
Additionally, the trailer highlights the new locations where players will encounter these monsters. The lush, vibrant environments are beautifully rendered, immersing players in the captivating world of Monster Hunter Rise. The attention to detail in both the monsters and the settings demonstrates the high level of craftsmanship that Capcom has invested in the game.
The second part of the trailer shifts gears to announce the special bonus update coming in June. Although specific details about the final monster are not revealed, the trailer builds anticipation by teasing its arrival. The suspenseful music and enigmatic visuals pique fans' curiosity, leaving them eager to learn more about the upcoming addition to the game.
The upcoming updates demonstrate Capcom's commitment to providing a rich and dynamic experience for players. With new monsters to hunt and challenges to overcome, fans are sure to find plenty of reasons to continue exploring the game's diverse and expansive world.
In conclusion, the release of Title Update 5 and the bonus update in June are sure to delight fans of Monster Hunter Rise: Sunbreak. With new monsters to discover and thrilling final addition to the game's roster, players can look forward to even more action-packed adventures in the world of Monster Hunter Rise.