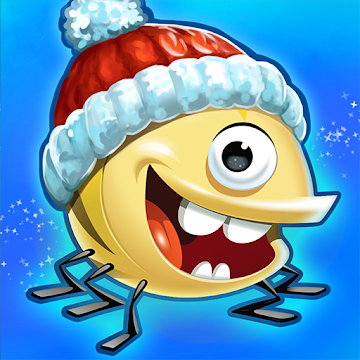 Best Fiends - Free Puzzle Game
Author:
Seriously Digital Entertainment Ltd.
Ratcliffs.net is not an official representative or the developer of this application. Copyrighted materials belong to their respective owners
Best Fiends - Free Puzzle Game review
Best Fiends is an original take on a trite idea of Match-3. It combines familiar core mechanics with developed upgrade system and diverse power of various elements.
Gameplay 5/5
Best Fiends takes you to Minutia, a fairyland taken over by evil Slugs, and only your team of small creatures like bugs and spiders can save the land! Luckily, the forests of your homeland provide you with weapons: berries, apples, mushrooms, leaves, and all that accessible stuff. Shoot them at Slugs to destroy them! And to make a shot you must select contacting elements of the same type and swipe upon it.
It's similar to Candy Crush Saga, despite different basic action: instead of replacing elements to create a group you select the one that's already formed and activate it (or a part of it). Sometimes a partial activation is a better move. As you proceed, you upgrade your weapons and fight Slugs more efficiently, as they become stronger.
Your mission may include collecting a certain number of certain types, unlocking boxes, getting to apples that don't form groups, and so on. Another feature it shares with, say, Candy Crush Saga is the energy meter. When you run out of energy, you must wait until it restores, or, if you want to continue, make a purchase.
Controls 5/5
It's all like usually in swiping Match-3 games. Swipe over a group of the same elements contacting vertically, horizontally, or diagonally, to make them disappear; the rest is tapping the right buttons. There is a tutorial in the beginning, but if you have ever played any Match-3 game, you don't need it.
Replay Value 4/5
Games like this aren't made for replaying from the beginning; on the other hand, as for May 2019, it has over 3000 levels, and it will take a lot of time to run out of them. While connecting your account to Facebook, your progress will be stored there, so you won't have to restart even after switching to a new device.
Graphics 5/5
The traditional Match-3 on a randomly shaped board in the lower part of the screen combines with spectacular attacks on slimes in the upper part. It makes the game more vivid than most analogs, rivaling even the most famous of them. And it doesn't take a superfresh device; my LG G Pad (manufactured in 2013) handles it well.
Sound 5/5
The game is well voiced, though it doesn't use much voicing. The music is jolly and light, contributing to the overall experience.
Conclusion
If you like this type of puzzles, you'll be surprised after you download Best Fiends and realize its quite different approach. It runs well on old hardware and looks great, with unusual mechanics and impressive animation. But make sure your kids won't max your cards if they like this game too much.
Professional Critic
Sean Williams
Review Quality Guarantee
Our reviewing standards require every writer to play games for at least 15 hours before telling about them to Ratcliffs.net visitors. Besides, we have strict writing guidelines to let you consume comprehensive information about each product as quickly as possible.
Best Fiends - Free Puzzle Game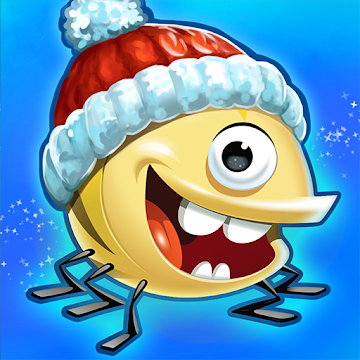 Related games