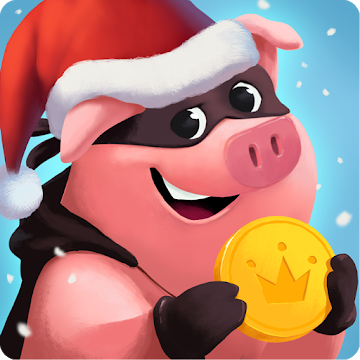 Latest Version:
Varies with device
Ratcliffs.net is not an official representative or the developer of this application. Copyrighted materials belong to their respective owners
Coin Master review
Coin Master is a casual, single-player mobile game. It was created and released by Moon Active. The game quickly became popular among Android and iOS platform owners. It was downloaded more than 100 million times from Google Play Store.
Game Details 5/5
There are numerous side quests and quests in the Coin Master game. The gameplay is so versatile you can easily get lost there from the beginning. However, the picture becomes crystal clear once you start to play. Your main goal in Coin Master is to gather as many coins as possible. You may spend them as you want, either on items from the shop for your personal pleasure or to build the village.
The game has a gambling mechanics inside. So you have to spin the wheel before every action to find out whether your mission will be successful and what it will bring you. Attempts at spinning are limited. You can do it only 7 times in one hour. If you want, you can pay for additional attempts.
In the game, you can choose different strategies for success. You may rob other villages, improve your own, attack less powerful enemies, and protect yourself from attacks. While you attack others, don't forget that your village may be attacked as well.
Controls 5/5
There is nothing complicated in the controls of Coin Master. Despite the repetitive actions where you have to spin the wheel each time you are doing something, you will not be bored with your own possibilities. You have to check out your scores, amount of money, army, level of skills, and so on. There are several reminders and clues that will appear on your screen to help you.
Care for a Replay? 5/5
There are too many adventures for you to explore for the first time. The slot machine gameplay is unpredictable and provides you different outcomes even if you are trying to repeat the same action. There are numerous characters, cute pets, original places to visit. The game is never-ending and never-boring.
Visual Aspect 5/5
Coin Master is famous for its bright, attractive graphics. It may not look realistic, but it has its unique charm. This is one of the most colorful and cute games available for Android owners. Just take a look at the map. You will definitely want to travel around the world of Coin Master to see everything. And what about pets? They are so adorable you want to collect them.
Sound 4/5
Coin Master's sounds can be a little bit annoying. They are incredibly intense. After some time in the game, especially if you don't make any breaks, you will feel a little bit dizzy from loud noises. In this case, all you need to do is to lower down the volume.
Professional Critic
Sean Williams
Review Quality Guarantee
Our reviewing standards require every writer to play games for at least 15 hours before telling about them to Ratcliffs.net visitors. Besides, we have strict writing guidelines to let you consume comprehensive information about each product as quickly as possible.
Coin Master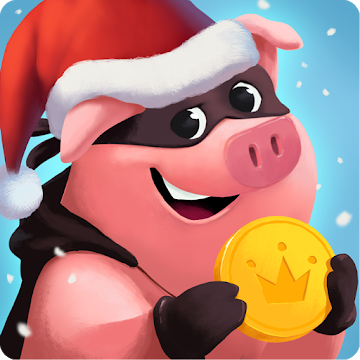 Related games