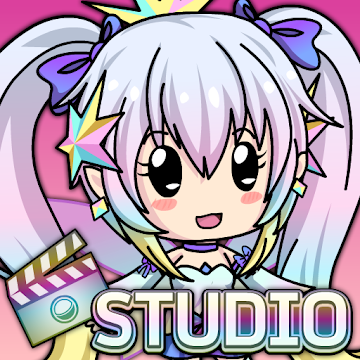 Ratcliffs.net is not an official representative or the developer of this application. Copyrighted materials belong to their respective owners
Gacha Studio review
Gacha Studio is a casual anime-styled dressing-up game based on the universe of the popular Gacha Life. In the Studio, you can create an unlimited number of cute, stylish characters script funny scenes with one or several heroes. Gacha Studio is totally free-to-play and offline! You can get it now on the App Store and Google Play.
Game Details – 5/5
You can think of Gacha Studio as of an advanced anime character editor as it lets you implement your craziest ideas without any difficulties. Developers have gathered an astonishing library of clothes, accessories, and hairstyles so that you can dress up your characters in any way you like.
When you're done with the dressing up, you can continue playing with your cute gachas in the creative studio mode. There you can make them strike a variety of poses and act any scenario that comes into your head. It's a unique opportunity to create virtual cosplays and record funny and romantic videos for your friends and subscribers.
Controls – 5/5
Similar to other games in the Gacha universe, the Gacha Studio interface features dozens of buttons. However, it's quite easy to understand how the whole thing works as every button has a clear name and logical placing.
The layout is designed for landscape display orientation, and it's very convenient to switch between the tabs with your left thump and choose items with your right one.
Care for a Replay? – 5/5
Gacha Studio is growing every month. Developers keep adding new content from Gacha Universe and Anime Gacha to keep you entertained for years. You can change the color and style of any object, which lets you create absolutely unique looks that no one has ever had before!
Visual Aspect – 4/5
Gacha Studio is an extremely cute game with a unique anime style of characters. It's beloved by thousands of anime fans worldwide, but there's no way to choose different anime graphic style. This is a really small problem as the editor is full of detailed style elements that can be combined in any order. Unique cute looks are guaranteed!
We also wish that Lunime will add more animation scripts for the studio mode.
Sound – 4/5
The sound in the game is quite good and makes the gameplay really cozy and unhurried. However, you may feel a lack of tracks while playing long hours. Fortunately, you can disable sound in the game and turn on some J-Rock in your favorite music app.
Professional Critic
Ana Gotter
Review Quality Guarantee
Our reviewing standards require every writer to play games for at least 15 hours before telling about them to Ratcliffs.net visitors. Besides, we have strict writing guidelines to let you consume comprehensive information about each product as quickly as possible.
Gacha Studio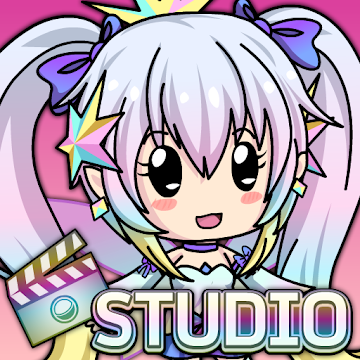 Related games