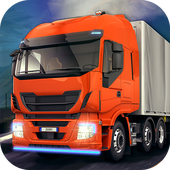 Ratcliffs.net is not an official representative or the developer of this application. Copyrighted materials belong to their respective owners
Truck Simulator 2017 review
Have you ever wanted to ride a wide highway on a powerful truck? Experience the pleasure of listening to the sound of a huge engine, see the sunset and dawn of the sun without leaving your car, and at the same time, after a fresh rain, drop by a gas station to relax and feel a real trucker playing the Truck Simulator 2017.
Gameplay 5/5
Like in real life, you get to work on a truck to transport different cargo. If it sounds boring to you, the game has something to offer. The gameplay, in fact, consists of your career that is rather difficult to succeed in. Your career requires you to go through five stages of qualification. Each new stage will bring you several tasks, and with each level, the tasks will be more difficult, and most importantly, it will take a lot more time to complete them.
There are more than 50 levels you have to master. To complete the game, you have to deliver the goods successfully and fulfill different tasks. However, to deliver the cargo may become a real problem due to the circumstances. You may face bad weather or accidents on the road that leads to being late so that you have to drift through city or town roads on really high speeds.
Controls 5/5
The game control system is quite a straightforward and intuitive scheme. All you have to do is to get into your truck, buckle up, and press the Start button. There essential controlling buttons will be explained to you when you launch the game for the first time. However, you can also customize it in the Settings section if needed.
Replay Value 4/5
Speaking of the game replay value, the opinions are completely different. As an example, for me, the game seems a little tedious because the gameplay doesn't change much, and sometimes it is really hard to get onto the next level of your career. But most people on the App Store and Play Market are proving me wrong with their positive reviews and ratings.
Graphics 5/5
The Truck Simulator 2017 can boast of its high-quality, detailed graphics. If you play the game on a large-screened smartphone or tablet, you'll probably get a real-life experience of truck controlling. For example, the deriver's cab looks like a solid real one due to sharply-drawn details and textures used. The city and town landscapes are inspired by real city sceneries, so you'll definitely be satisfied with what you see.
In addition to the graphics, you have to remember that the game also uses the real traffic laws, and you have to pay attention to what's going on the road. The Truck Simulator 2017 gives you maximum realness by providing not only beautiful graphics inside and outside the vehicle but also real-life experiences.
Sound 5/5
The developers took care of every detail in this game, and the sounds department seems to be as responsible as the others. Whenever you ride the truck, you can hear real sounds of the vehicle, the city and immerse yourself into the atmosphere for 100 percent.
Professional Critic
Sean Williams
Review Quality Guarantee
Our reviewing standards require every writer to play games for at least 15 hours before telling about them to Ratcliffs.net visitors. Besides, we have strict writing guidelines to let you consume comprehensive information about each product as quickly as possible.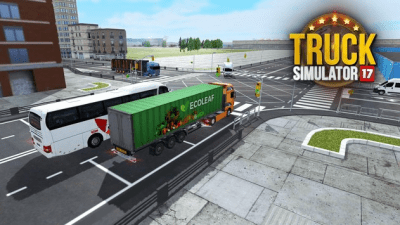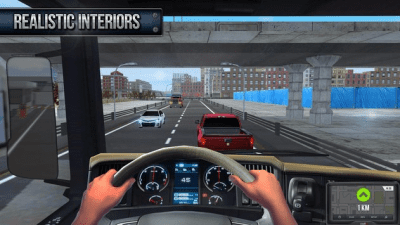 Truck Simulator 2017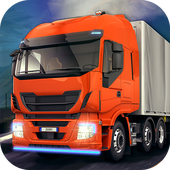 Related games