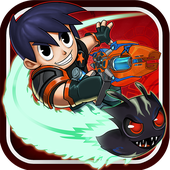 Ratcliffs.net is not an official representative or the developer of this application. Copyrighted materials belong to their respective owners
Slugterra: Slug it Out 2 review
Start your adventure with Eli Shane where you'll have to fight with monsters and other creatures to solve the mystery of the disappearance of slugs. Slugterra: Slug it Out 2 is a very addictive and interesting game. Completing the puzzle in the game gives you more chances of winning.
Gameplay 4/5
Slugterra is the name of the original animation movie from Disney that tells about a far-off planet where amazing creatures, slugs, live. In the game, they will be both your allies and enemies.
Slugterra: Slug it Out 2 is an interesting and dynamic Android puzzle for portable devices where you need to fight different creatures shifting special elements. This is a free entertaining game that will surprise you with a large number of enemies and equipment, allowing you to make the gameplay more diverse.
In the game, you will have to rearrange the elements, so that they make up a series of three or more elements. Due to this, the damage will be inflicted to your opponents, which will allow you to quickly overcome the locations. For each victory, points and cash are accumulated, which you can use to purchase equipment. It is also necessary to constantly develop the characteristics of the characters, making them stronger and more enduring in battles.
Controls 4/5
The control of the equipment, characters, and other components is carried out through a clear menu where you can set the necessary components and make improvements. The gameplay allows you to quickly find suitable combinations of characters that work best in a bundle. Explore new technologies, open locations, and earn achievements.
Replay Value 4/5
This is a very interesting game with a dynamic strategy. It allows you to try yourself in the role of a commander of the squad and helps to train your wit and attention when looking for the most effective combinations for dealing strong damage. You can tell your friends about your achievements on social networks so that they know how experienced you are.
Graphics 5/5
The game has excellent bright graphics that make every battle very colorful. All actions are accompanied by good special effects and animation of the characters.
Sound 5/5
A well-chosen soundtrack accompanies the gameplay with pleasant music and makes the confrontation more interesting.
Professional Critic
Karrie Hawkes
Review Quality Guarantee
Our reviewing standards require every writer to play games for at least 15 hours before telling about them to Ratcliffs.net visitors. Besides, we have strict writing guidelines to let you consume comprehensive information about each product as quickly as possible.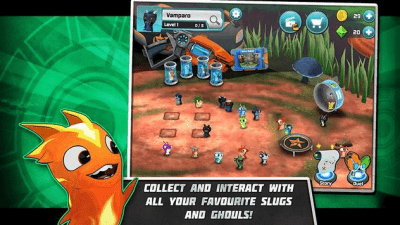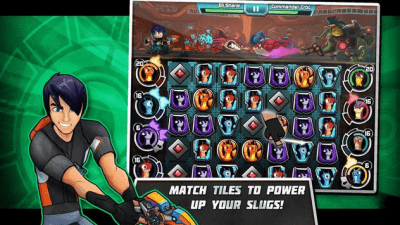 Slugterra: Slug it Out 2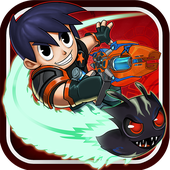 Related games