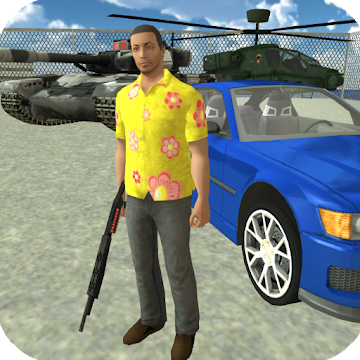 Ratcliffs.net is not an official representative or the developer of this application. Copyrighted materials belong to their respective owners
Real Gangster Crime review
Imagine if you are a developer and you want to bring a popular game to mobile phones, but you don't have the right to use the name and technologies. So, you end up creating a poor parody on a famous bestseller. Looking ahead, I'd like to say that Real Gangster Crime is a weak imitation of the popular GTA series, and here is why.
Gameplay 3/5
Total chaos is what your character creates throughout the whole game. A poorly designed man can jump, move, and interact with the objects. You can literally do whatever you want to. Steal a car, knockdown gangs, and other thugs. You can also rob, kill, and simply harm civilians in every possible way. For each dirty trick, you get danger stars. These stars attract cops who can appear on your way at any moment and try to catch or beat you.
However, you also have to remember that civilians can also be dangerous for you. You never know who carries a club with them to push you back. Another point goes to the gameplay due to the small quests you have to complete in order to get more power in the city. Don't all of these things remind you of the already known RPG?
Controls 5/5
Controls are what will delight you in this game. The system is super easy. All you have is to use your fingers to direct your character or interact with the objects and the other outward things. Moreover, you will also get a quick guide on the game controlling at the first game launch.
Apart from this, you have to remember that the responsitivity of your touch depends on the gadget you're using. If your device doesn't have any technical damages on the screen, the required amount of storage and the appropriate version of the OS are enough. The system requirements vary depending on the system you use.
Replay Value 4/5
If you want my personal opinion, it is better to play the original GTA game than spend your time on this one. It doesn't provide anything original, and the amount of appearing ads triggers a lot. But, apart from my opinion, there are user reviews and ratings that mostly tend to be positive. So, if you never try – you never know.
Graphics 3/5
The visuals are another weak aspect of the game. Of course, the first time you see the game, it immediately bribes with it's frankly stolen GTA graphics style. But when you play it, the glitchy New Vegas won't please you at all. Plain textures with no sharp details and poor animations take away any chances of success from the Real Gangster Crime game.
Sound 4/5
The sounds of the game are ok. You can hear the world around you, talk to strangers, and listen to music in your car. If you don't like to play games with sounds, you can easily mute this feature in the Settings section.
Professional Critic
Ana Gotter
Review Quality Guarantee
Our reviewing standards require every writer to play games for at least 15 hours before telling about them to Ratcliffs.net visitors. Besides, we have strict writing guidelines to let you consume comprehensive information about each product as quickly as possible.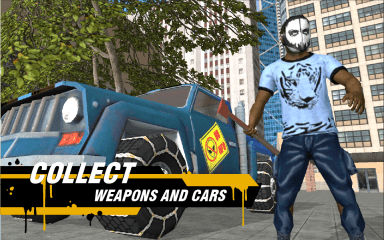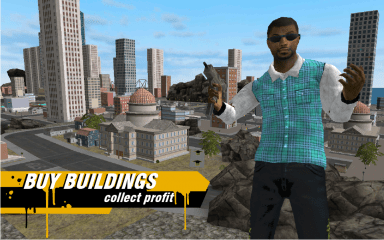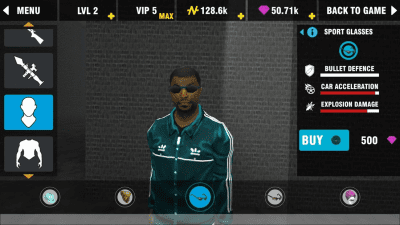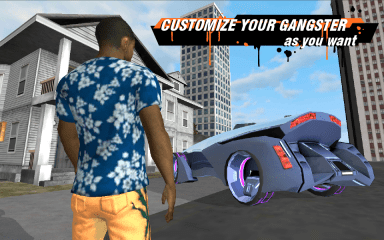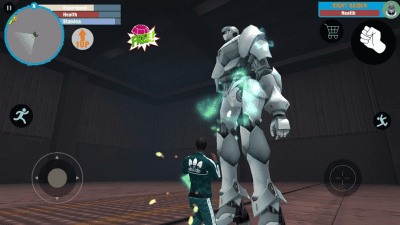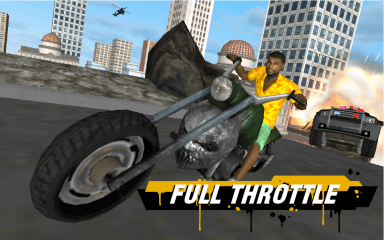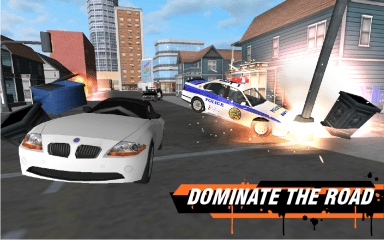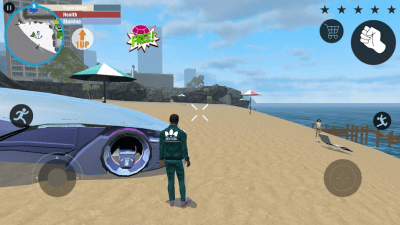 Real Gangster Crime