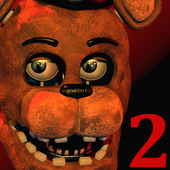 Five Nights at Freddy's 2 Demo
Ratcliffs.net is not an official representative or the developer of this application. Copyrighted materials belong to their respective owners
Five Nights at Freddy's 2 Demo review
Five Nights at Freddy's 2 is a horror game that brings you to the creepy Freddy Fazbear's Pizza, where animatronics come back to life at night. This game is part of the series. The game is actually a prequel to Five Nights at Freddy's. It was created by Scott Cawthon. The game is available on the Android platform.
Game Details 5/5
Five Nights at Freddy's 2 game action takes place in a pizzeria, which looks lovely at the daytime and horrifying during the night. You are the one who has to stay there during the night. The events in the game happen in 1987, before the Five Nights at Freddy's. Being a night watch security guard at first sounds like an easy job to do for the main character, but it turns out to be a total nightmare.
You need to listen to the Phone Guy every night. This way, you will receive valuable information that may save your life in the end. Phone Guy will tell you the story of the Fredbear's Family Diner that was closed several years ago on the same spot. Animatronics still see the security guard as one of their own, just without a costume. They want to put the costume on you. The system of face recognition is broken, and animatronics are equally aggressive to all adults. The main character has to get rid of animatronics and survive the night.
Controls 4/5
Five Nights at Freddy's 2 game is not that hard. It does not have extreme speed, however, it would be better if you concentrate completely on the gameplay, instead of learning controls. The game may be a little bit glitch on your Phone. It requires at least 1GB of RAM to run smoothly. You can learn controls in no time. All you need is to watch every step you make.
Care for a Replay? 5/5
If you are a fan of horror survivals, you can go back to the game again and again. There are various mini-games inside Five Nights at Freddy's 2, so you can always get distracted by them. You will have some rest from evil animatronics ready to kill you. Besides, these games will earn you more scores.
Visual Aspect 5/5
Five Nights at Freddy's 2 has great visuals. Both parts can be recognized by its vivid graphics, which is noticeable even in the dark. The main action happens at night time, so you will see the gloomy decorations made in a realistic way. Animatronics look like old scary huge dolls that were popular for not that long somewhere in the 80s.
Sound 5/5
The sound matches perfectly with the picture in Five Nights at Freddy's 2. This is a horror game, so sounds make everything even more atmospheric. Depending on your own preferences, you can raise or lower down the volume. If you are getting terrified by the dolls themselves, it is better to lower down the sound.
Professional Critic
Sean Williams
Review Quality Guarantee
Our reviewing standards require every writer to play games for at least 15 hours before telling about them to Ratcliffs.net visitors. Besides, we have strict writing guidelines to let you consume comprehensive information about each product as quickly as possible.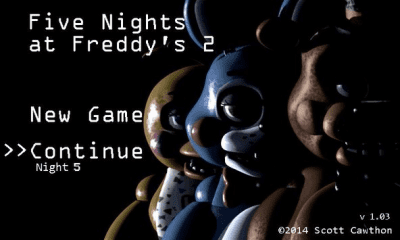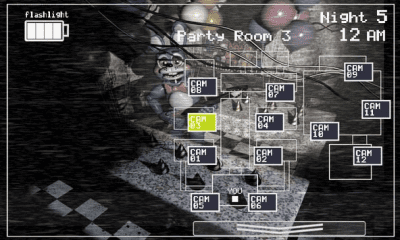 Five Nights at Freddy's 2 Demo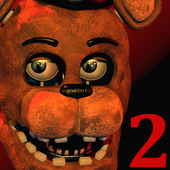 Related games