Words With Friends – Play Free
Ratcliffs.net is not an official representative or the developer of this application. Copyrighted materials belong to their respective owners
Words With Friends – Play Free review
Words with Friends by Zynga is yet another version of Scrabble, made for online playing. Download Words with Friends and challenge your buddies at any time you like!
Gameplay 5/5
Words with Friends, in fact, is the good old Scrabble. It features a similar board and tiles with letters you combine words from. The game accepts all existing words recorded in dictionaries. And yes, it requires correct spelling and large active lexicon.
There are various game modes sharing the same core. Regular games may last long, fast ones have time limits, and Lightning Round mode offers you five minutes and several boards you share with your team. You can also play offline, against an AI. All your current games are displayed on the home screen. You can challenge a random opponent or select one from your Facebook friends, or invite someone who hasn't registered yet. In store you can buy coins and spend them on direct hints, hindsight recommendations, and swaps; but if you like it fair, you won't need any of these.
The game connects with Oxford Dictionaries, so you won't have to prove that the word you play exists, or worry about its spelling. It supports six more European languages, the same as its rival by EA.
Controls 5/5
There's no wheel to reinvent; to form a word, you just drag it onto the board, letter by letter, and then tap Play. You can rearrange your tiles to form words or fragments for your next move. The home screen shows all the current games, sorting them by whose move is now, and displays most mode options. As for finer settings, you have to look deeper into general settings and those of any current game.
Replay Value 5/5
Like any Scrabble version, this one is virtually inexhaustible. You'll never run out of words, and tile combinations you get are unpredictable. Your moves depend on your opponents' moves, and vice versa. The physical copies are still sold well, so the digital one feels just as good.
Graphics 5/5
I found this one even better looking on smartphones than the official Scrabble by EA. The board and the tiles cannot be customized until you unlock more styles for your tiles. Selecting your unique colours makes it easier to tell your words from your opponent's. But so far I'm good with the default style. And yes, if you have both tablet and phone to play Words with Friends, you better opt for tablet.
Sound 5/5
This game doesn't require many sounds; the notification sounds are informing, but not annoying, and that's perfect.
Conclusion
I like this one even more than the official Scrabble. With the same core, it offers more game modes and better integration with dictionaries and social networks. You can always find other players online, and notifications won't let you miss your move. In addition, it looks quite modern, and the home screen on tablets is very informative.
Professional Critic
Sean Williams
Review Quality Guarantee
Our reviewing standards require every writer to play games for at least 15 hours before telling about them to Ratcliffs.net visitors. Besides, we have strict writing guidelines to let you consume comprehensive information about each product as quickly as possible.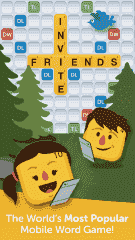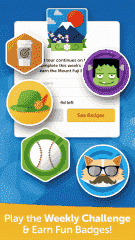 Words With Friends – Play Free

Related games