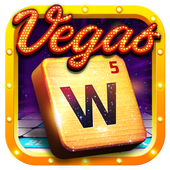 Vegas Words – Downtown Slots & Word Puzzle
Ratcliffs.net is not an official representative or the developer of this application. Copyrighted materials belong to their respective owners
Vegas Words – Downtown Slots & Word Puzzle review
Vegas Words — Downtown Slots is a slot game that contains a unique meta-mechanics of progress. The mechanic is called scrabble — while playing slots, you earn points, which you then spend on letters and boards for a scrabble.
Gameplay 5/5
This is a cross-platform game, which means you can start playing on your mobile device, and then continue where you left off on Facebook.
Vegas Words is designed in the style of the classic one-armed bandit slot machines. When launching the game, you plunge into the atmosphere of real casinos, where there are many similar slots.
The gameplay in the Vegas Words game is different from other games in similar genres. Here, it will seem to you that the slots are secondary mechanics, and the main one is the Erudite game.
In addition to the coins resource, the game has letters. The players receive letters from coins using the slot. These letters are collected on the board forming words. The reward for words is coins.
Thus, you will constantly switch the focus of your attention from slots to scrabble and back, changing coins to letters, making up words, and again receiving coins for them.
An additional loop in the game is the development of your playing field (board) in the scrabble mode: the ability to update the setting, make the playing field bigger, and change the letters.
Controls 4/5
It is very easy to control the game. All you need to do is to press the game controls with your finger on the screen. It is suitable for this type of game since you need to spin the wheel and then form the words moving different letters.
Replay Value 3/5
After playing for a while you may want to try and play some different games, but Vegas Words is quite interesting and offers everyday stimuli that make you return to the game. The more you play, the more bonuses you get.
Depending on your progress, there may be difficulties in the game. Sometimes, there is a deficit in letters, when you can't get more of them for the same amount of coins. At other times, there are enough letters, but it is impossible to reach the necessary progress.
Graphics 4/5
The game has a very colorful graphics. It is well-done and attracts players with its design.
Like any free-to-play game, Vegas Words attracts the user with its content. Different scrabble boards, letters, and tiles on the boards act as content here. If you are bored playing the same slot machine, you can choose a different one.
Sound 5/5
The game has a pleasant sound that suits gameplay perfectly.
Professional Critic
Karrie Hawkes
Review Quality Guarantee
Our reviewing standards require every writer to play games for at least 15 hours before telling about them to Ratcliffs.net visitors. Besides, we have strict writing guidelines to let you consume comprehensive information about each product as quickly as possible.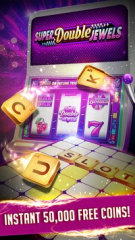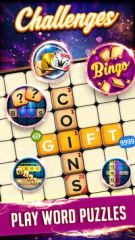 Vegas Words – Downtown Slots & Word Puzzle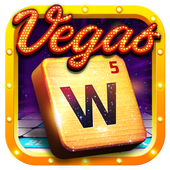 Related games