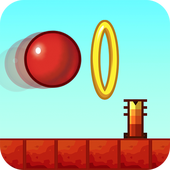 Author:
Super Classic Game
Ratcliffs.net is not an official representative or the developer of this application. Copyrighted materials belong to their respective owners
Bounce Classic Game review
Bounce Classic is the ultimate version of your favorite Bounce game that you probably used to play for months on your old phone. It combines the addictive mechanics of the original with nice HD graphics to let you replay all of the original levels, and it's completely free.
Gameplay 4/5
The gameplay remains completely the same: you still need to guide a ball through dangerous levels full of all kinds of traps and other objects. Your ball bounces all the time, and you need to remember that all the time to prevent it from being destroyed by thorns. There are lots of rings along your way that you have to collect, and you need these rings to progress to the next level.
There are also other bonuses along your way. Crystals give you additional points, and crystal balls grant some additional lives to your ball. And jumping on a rubber floor still gives you extra bouncing ability. This Bounce Classic game includes all of the eleven original levels, and each of them is exactly the same as you remember it – no unwanted additions or improvements included.
However, this can be considered a negative thing, too. After all, you probably know these levels already, and there is almost no new content in this game. So it would be really nice to have some kind of editing mode, so you could create your own new levels.
Controls 4/5
The controls are basically the same: you can tell your ball to move left or right, and there is also an option to make it jump. This system is quite comfortable, because there are huge buttons on the screen of your mobile device, so you can tap them quick and precisely. However, these controls are no match for the old system with physical buttons.
Replay Value 5/5
The replay value of this game is infinite, and if you have played the original version, you know that already. While the concept sounds pretty simple, the task of dragging your red ball through about a dozen levels packed with all kinds of dangerous things is not that easy. And those levels manage to remain interesting, so you can complete the game over and over again.
Graphics 3/5
Bounce Classic has much better graphics than the original. The levels are more appealing visually, and all of the animations are smoother. However, the visual style of this game remains rather outdated, and there are no beautiful backgrounds or stunning effects. Of course, this is a puzzle game, so it doesn't really need realistic graphics, but it still looks rather cheap.
Sound 4/5
The sound effects are nice. There are almost no sounds in this game apart from the ball bouncing, but they are very decent and suit the atmosphere of the game well.
Professional Critic
Sean Williams
Review Quality Guarantee
Our reviewing standards require every writer to play games for at least 15 hours before telling about them to Ratcliffs.net visitors. Besides, we have strict writing guidelines to let you consume comprehensive information about each product as quickly as possible.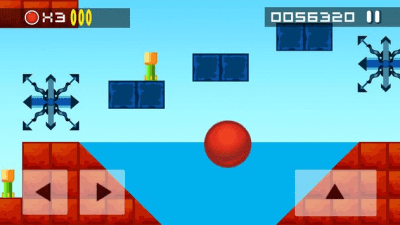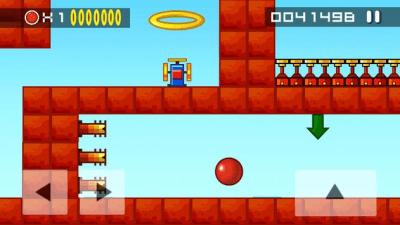 Bounce Classic Game