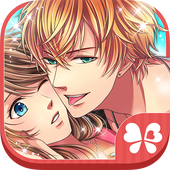 Love Tangle - otome game/dating sim
Author:
NTT Solmare Corp.
Ratcliffs.net is not an official representative or the developer of this application. Copyrighted materials belong to their respective owners
Love Tangle - otome game/dating sim review
Love Tangle is an anime dating simulator, in which you play as an attractive young girl which has just moved to a new town. Now you live in a luxurious apartment with different men as your neighbors, trying to find a soul mate.
Gameplay 4/5
The gameplay is rather typical for a dating sim. First of all, you have to create an avatar for your character, so you get to choose from thousands of possible options. Moreover, some special in-game events can open some new outfits for you, and you can combine them to create unique styles. These styles directly affect the behavior of other characters, making them like you more.
However, wearing fashionable clothes is not the only way to attract potential dates. Your progress with every man depends on your dialogue choices, and Love Tangle's story is simply great. Not only it shows you many interesting details, the story also features multiple possible outcomes for almost every decision you make, and there are a couple of possible endings for every character.
The game also has interesting mini-games. You can earn bonus stories and other prizes for winning. There are also lots of seasonal events that can bring you additional episodes for each of your stories. All in all, the game has everything a dating sim has, and if you are a fan of the genre, you won't be disappointed.
Controls 5/5
When it comes to dating sims, controls are not that important – after all, most of the time you need them just to choose the next dialogue option. Love Tangle has decent controls that allow you to follow stories with ease and comfort. That applies to mini-games, too: the controls in them are exceptionally smooth.
Replay Value 5/5
The replay value of such simulators depends directly on how many stories are available. Love Tangle has lots of them, and each story is unique. Your date may be an actor, a swimmer, or an astronaut, and each story has various endings, additional photos and episodes. That means you can replay this game many times.
Graphics 4/5
Love Tangle has decent visual style. The game consists of static pictures with situations and characters, which are drawn in an easily recognizable anime style. Your outfits are detailed, and the mini-games have rather nice graphics. The game looks like an interactive anime, so if you like this kind of animation, be sure to check the game out.
Sound 4/5
The sound effects are above average. The soundtrack is nice, and it really makes the game immersive. All of the characters' voices are great, and the sounds in mini-games are also decent.
Professional Critic
Karrie Hawkes
Review Quality Guarantee
Our reviewing standards require every writer to play games for at least 15 hours before telling about them to Ratcliffs.net visitors. Besides, we have strict writing guidelines to let you consume comprehensive information about each product as quickly as possible.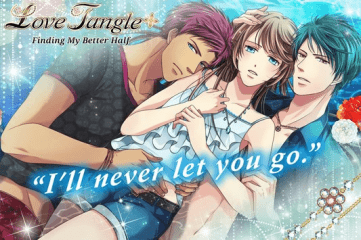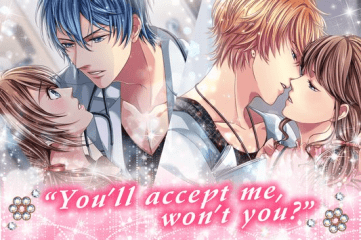 Love Tangle - otome game/dating sim