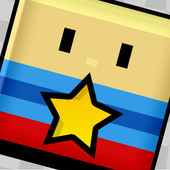 Ratcliffs.net is not an official representative or the developer of this application. Copyrighted materials belong to their respective owners
KoGaMa review
KoGaMa is a creative online sandbox that allows you to create your own arcade games that you can play alone or with your friends. There are lots of available mechanics to explore: you can create racing or fighting games, and if you just want to hang out with your friends, there are options for that, too.
Gameplay 5/5
KoGaMa is not a game, but rather an entire platform that hosts millions of different games and allows you to create your own adventures. That means there is a huge variety of possible gameplay mechanics you can use: you can play just about anything from dynamic racing games and intense PvP battles to meditative adventures, which are probably even more fun to create than to play.
But you don't have to create anything. Just craft your avatar from thousands of pieces, invite your friends, and join some existing game you like. You can choose only the most popular games, but there is also an option to browse new projects that may offer something completely innovative. All in all, KoGaMa offers just so many possibilities that it's easy to get lost.
The game is completely free for you to play. There are some premium options, but they don't affect the game mechanics directly, unlocking only additional avatars and accessories instead. Of course, they eliminate every ad in the game, too. And if you don't want to pay anything, prepare to see them quite often.
Controls 4/5
The controls are intuitive and comfortable enough. There are not too many different actions you can perform: your character can move, fight, and say something in the chat. The interface of the creative mode is a bit more complex, but you can get used to it pretty quick, too.
Replay Value 5/5
KoGaMa features millions of various games, and new games appear literally every minute or so. That doesn't mean all of them are masterpieces, but there is always something interesting to explore. And don't forget about the multiplayer options, because playing with friends is much more entertaining.
Graphics 4/5
The graphics are not the best part of KoGaMa, but they are decent. The developers use a rather elegant method of allowing you to sculpt the world the way you like it without making it oversimplified or too schematic. The visual style reminds of Minecraft and other similar games, which means everything is composed out of bright blocks, but overall the game looks nice.
Sound 4/5
The sound effects are nice, and there are a lot of them, so you can choose the most suitable set of sounds for your game. The soundtrack suits the game very well, and it constitutes a huge portion of this game's charm.
Professional Critic
Karrie Hawkes
Review Quality Guarantee
Our reviewing standards require every writer to play games for at least 15 hours before telling about them to Ratcliffs.net visitors. Besides, we have strict writing guidelines to let you consume comprehensive information about each product as quickly as possible.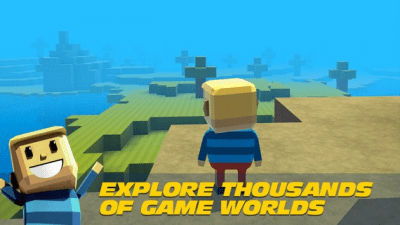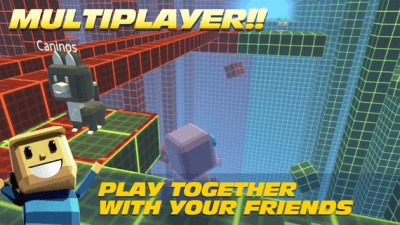 KoGaMa