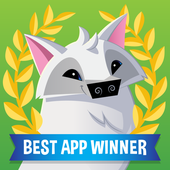 Ratcliffs.net is not an official representative or the developer of this application. Copyrighted materials belong to their respective owners
Animal Jam - Play Wild! review
Animal Jam is a casual online game that was created for children and adults. There are numerous educational aspects in the game that makes it beneficial for children. The game was created by WildWorks in collaboration with the National Geographic Society. The game is available on the Android mobile platform.
Game Details 5/5
Animal Jam offers you a unique opportunity to turn into any animal you like. And to underline your personality, you can decorate your character. It is a perfect place for children to learn about animals, their natural habitat, and the way to treat them properly. Players can build and decorate their homes.
There are numerous educational and entertaining videos that tell about animals and their habitats. For those who want to learn more, there are books and interesting facts. This game was called the best game for children in 2017 due to the diversity of the gameplay and its benefits for children. Animal Jam allows you to meet new friends or to play together with the old ones. Your success in the game is rewarded with amazing colorful gems, including diamonds and sapphires.
The world Jamaa is divided into several biomes where you can meet multiple creatures. Players can even watch dinosaurs that lived a million years ago. The game is safe for children, as all the community members are carefully checked by security.
Controls 5/5
The game was created for children from 4 years old. It is simple to play. Young kids may require extra help from their parents. However, the controls are intuitive and can be learned in no time. The main options are usually highlighted and represented as colorful icons you can't possibly miss. They are understandable and simple. All you need is to tap them.
Care for a Replay? 5/5
This game does not have one linear quest. There are many options for players in Animal Jam. Due to the numerous animals and biomes, community, and multiplayer mode, it is hard to feel annoyed or bored while playing. You can easily switch activities. If you are more in decorations and creativity, you can try to improve the inner decoration of your den. You can also watch videos and read fun facts about animals.
Visual Aspect 5/5
Visuals are one of the main attractions of Animal Jam. The game was created to get the attention of various audiences. While it has numerous educational moments, Animal Jam holds your attention without any problem, mainly due to the well-developed graphics and matches soundtracks. The game offers you to play with adorable animals and build dens for them.
Sound 5/5
There are lots of loud noises which are greatly matching the picture on the phone's screen. You can lower down the audio if you need it. However, if you want to watch the video, you need to turn on the sound. There are numerous educational and fun videos with animals for players. Conclusion Animal Jam is not just an enjoyable mobile game for Android owners; it is a working tool for everyone who wants to learn something about nature and animals. While you are playing, you learn new facts about their habitat, food, and life. The game is free of charge and supports in-app purchases.
Professional Critic
Sean Williams
Review Quality Guarantee
Our reviewing standards require every writer to play games for at least 15 hours before telling about them to Ratcliffs.net visitors. Besides, we have strict writing guidelines to let you consume comprehensive information about each product as quickly as possible.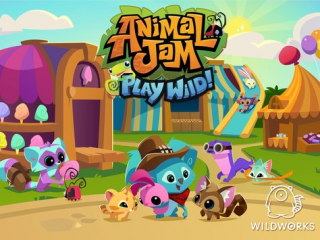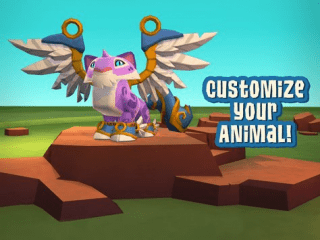 Animal Jam - Play Wild!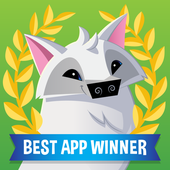 Related games