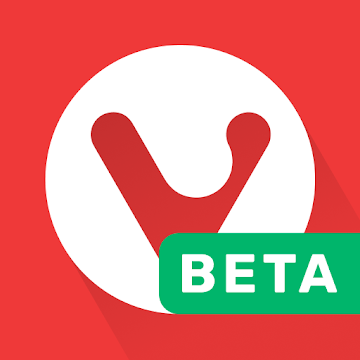 Author:
Vivaldi Technologies
Latest Version:
2.7.1624.277
Ratcliffs.net is not an official representative or the developer of this application. Copyrighted materials belong to their respective owners
Vivaldi Browser Beta review
Vivaldi Beta is a fast and rich in functionality mobile web browser, developed by Vivaldi Technologies. You can download Vivaldi Beta for free to your Android device.
Functionality 5/5
Despite the fact that it is still a beta version of the app, it already offers its users a great variety of different features, inherited from the desktop Vivaldi. Vivaldi Beta is not just another simple tool to browse websites on your smartphone. It is a full-fledged web browser with all the necessary features for daily use. All in all, the functionality of Vivaldi Beta is great.
Design 5/5
The design of Vivaldi Beta is really pleasing to the eye. The main colors used in this app are white for the background and red. As a result, it looks sleek and stylish. The overall design of Vivaldi Beta looks very professional. Also, the interface of this mobile version has controls that are similar to the desktop version, so it is easier for users to adapt to working with the new mobile version of their favorite browser.
Usability 5/5
As it was previously stated in this Vivaldi Beta review, the mobile version offers a number of features that will be familiar to current Vivaldi users. When opening a new tab, you'll see your Speed Dials, which are grids of saved site shortcuts and bookmarks that you can organize and customize in a convenient way. The interface is very intuitive and user-friendly; it doesn't overload the user with options on the screen. It is also possible to sync all the bookmarks, Speed Dials, passwords, and notes across your desktop and mobile sessions. Another useful feature is the ability to snap full-length webpage screenshots. And of course, Vivaldi Beta has a private browsing mode that enables you to protect your browsing history and data. A convenient download manager and a reader mode are also available. In conclusion, the usability of Vivaldi Beta is great.
Cross-platform use 4/5
As for now, this Vivaldi Beta mobile version is available only for smartphones on Android 5.0+. iOS users currently can't download the app, but there are plans for this. Speaking of PC, the desktop version of Vivaldi can be installed on Windows, macOS and Linux.
In-app purchases 5/5
At this time, Vivaldi Beta does not offer any in-app purchases. The app itself doesn't contain any ads. However, the websites opened in the browser do. So it is not the problem of the app, but it would still be nice to have some kind of an ad-block option. But anyway, it doesn't interfere with the work, so everything is alright.
The Bottom Line
Vivaldi Technologies created something that can bring the desktop experience of Vivaldi to your phone seamlessly. It provides users with the ability to modify the browser to their needs and have a great user experience.
Pros
Stylish and intuitive interface;
User-friendly app;
Familiar features;
Ability to sync data across desktop and mobile sessions.
Cons
No ad-block option;
No VPN.
Professional Critic
Ana Gotter
Review Quality Guarantee
Our reviewing standards require every writer to play games for at least 15 hours before telling about them to Ratcliffs.net visitors. Besides, we have strict writing guidelines to let you consume comprehensive information about each product as quickly as possible.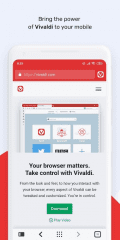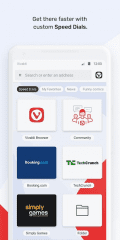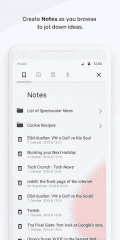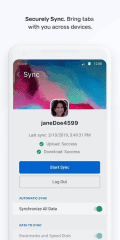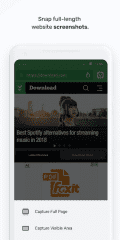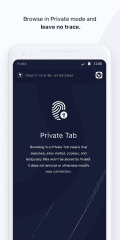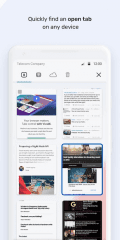 Vivaldi Browser Beta