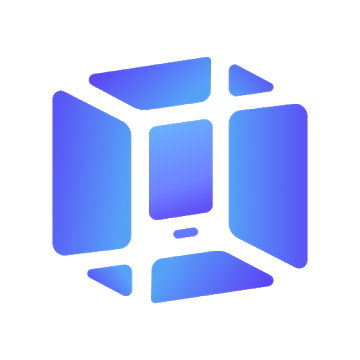 VMOS Virtual Root Android on Android-Double System
Author:
VMOS | App Cloner
Ratcliffs.net is not an official representative or the developer of this application. Copyrighted materials belong to their respective owners
VMOS Virtual Root Android on Android-Double System review
VMOS is the Virtual Machine software that activates root just with one click. You can download VMOS for free on the Android device.
Functionality 5/5
The main function of VMOS is the ability to activate root or to create a virtual Android in order to get a lot of new and useful features. For example, it creates a totally independent system that enables you to install two same apps in one phone with different accounts. Or you can have a floating window that displays above other applications which you can zoom and drag easily.
Design 5/5
The design is a bit hard to evaluate because VMOS doesn't look like a third-party app. It maintains the Android style and looks like the usual settings window. The interface is concise and easy to understand, so there can't be any problems with using the app. So, the overall design is satisfactory and user-friendly.
Usability 5/5
VMOS is a simple app that enables pretty complex processes on your device. The main function of VMOS is to give users Android Root access that offers a lot of additional features.
It is possible to avoid the long process of obtaining root access on your phone. With a VMOS application, you can bypass the root requirement and use rooted applications on your unrooted smartphone.
It requires at least 32 GB storage and 3 GB RAM. The main advantage of getting root access is that you get an extreme level of command on your phone. In VMOS settings, there is a possibility to customize resolution, floating window, virtual button, or to change different system settings. As a result, you basically can have two systems in a single device, and it is up to you whether to keep the virtual system unrooted or to root it. The overall usability of VMOS is great.
Cross-platform use 5/5
As it was highlighted in this VMOS review, the app works with the Android 5.1+ system. Thus, it is quite reasonable that the users of the devices on other systems and platforms can't download and use the app. So in terms of the cross-platform, use VMOS is not great, but in reality, it just doesn't need it.
In-app purchases 5/5
VMOS is an app that offers all its functions completely for free. At the same time, VMOS doesn't contain any ads at all. So even if the app doesn't really have any options for in-app purchases, it actually doesn't need them, so it is not a problem.
The Bottom Line
VMOS can be regarded as a virtual box that contains one system inside of the other. You can easily switch between virtual and real systems at any time. All the data and apps are stored locally and can be transferred from one system to another. To conclude, VMOS is a must for phone enthusiasts.
Pros
High level of control and customization;
Enables additional features;
Completely free.
Cons
Occasional software issues;
Phone is more exposed to hackers.
Professional Critic
Sean Williams
Review Quality Guarantee
Our reviewing standards require every writer to play games for at least 15 hours before telling about them to Ratcliffs.net visitors. Besides, we have strict writing guidelines to let you consume comprehensive information about each product as quickly as possible.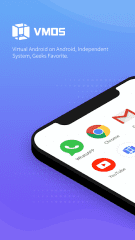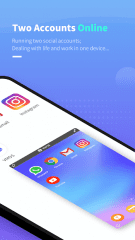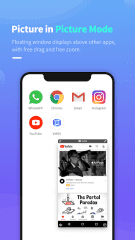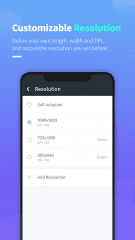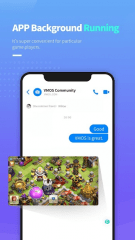 VMOS Virtual Root Android on Android-Double System