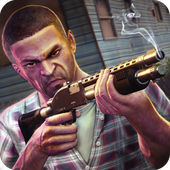 Author:
Doodle Mobile Ltd.
Ratcliffs.net is not an official representative or the developer of this application. Copyrighted materials belong to their respective owners
Grand Gangsters 3D review
Grand Gangsters 3D is a mobile action game in which you explore Sin City, a city full of possibilities for any criminal. Steal cars, fight gang members, evade cops, and earn money – there are many missions that you can complete, and an entire map for you to discover.
Gameplay 4/5
The gameplay is rather typical for an action game. You play as a nameless criminal that roams Sin City, which consists of four different areas. You can steal cars and drive them around, but be prepared to meet cops. They can ram your car, making you stop, and then shoot you. So don't forget to buy a weapon, and there are lots of options. You can choose from about 15 different weapons.
However, the game is not about just roaming the city endlessly. Grand Gangsters 3D has a nice story that you unfold by completing all kinds of missions. You will have to steal certain cars and race on them with gangsters, and there are missions that suggest killing other people. Successful missions bring you money and reputation, slowly bringing you closer to the top of the criminal world.
There are about six different types of vehicles in this game, and you can drive any of them, including even the cars that are used by the Sin City police. Of course, you don't have to break any laws in this game, but what's the point of playing it then?
Controls 5/5
The controls are intuitive enough for you to play the game comfortably. The interface elements are huge, and you can get every piece of important information just by looking at your screen once. There is a mini-map, an indicator of police attention, and a couple of other buttons. Every element is designed to look especially well on a mobile screen, so it's really convenient to play.
Replay Value 3/5
Grand Gangsters 3D is a sandbox action game, which means you can just roam the streets endlessly, looking for trouble. In theory, you can play the game indefinitely. However, driving around the empty city gets boring too soon, and there are not too many missions in this game for you to play it longer than a couple of weeks. It limits the replay value of the game seriously.
Graphics 4/5
Graphics are great – for a mobile game, of course. Grand Gangsters 3D has rather high-quality models of cars, people and buildings, and it really makes the game immersive and realistic. The map consists of different areas with their own unique style, and while it is quite small, you still have a lot to discover. Just steal some car and go exploring!
Sound 4/5
The sound effects are above average. The soundtrack is nice, and the sound effects are realistic. The shooting sounds are especially scary, but it's a shooter game, after all.
Professional Critic
Sean Williams
Review Quality Guarantee
Our reviewing standards require every writer to play games for at least 15 hours before telling about them to Ratcliffs.net visitors. Besides, we have strict writing guidelines to let you consume comprehensive information about each product as quickly as possible.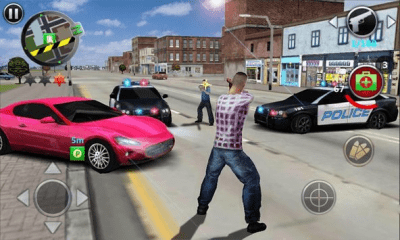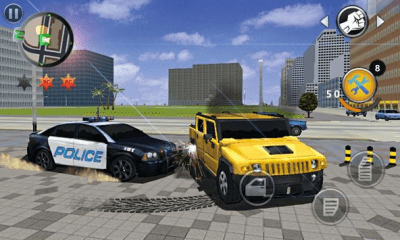 Grand Gangsters 3D